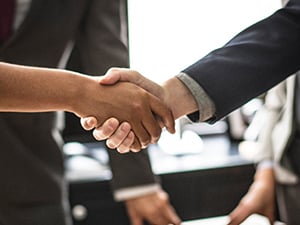 Fall is here, which means we're preparing to host our semi-annual networking and recognition event for LBRA members.
LBRA members are invited to attend this celebration of membership and achievement Nov. 1, with refreshments provided by some of your fellow organizations like The Roscoe Company, Lagunitas Brewing Company, Able Electropolishing, Charter Steel Trading Company and Gatto Industrial Platers Inc.
The LBRA serves its members by providing business development resources, consultations and guidance. This networking event is an opportunity to do a little "fun-raising" in honor of our supporters, as well as host an award ceremony to recognize member involvement with the LBRA in recent months.
Helping the Community Through Business
Our member companies have provided more than 6,000 jobs and grossed over $1 billion in aggregate sales annually since the LBRA was established. Whether we help local businesses attain funding, certifications or licenses, our mission is to not only restore businesses in the Lawndale neighborhood, but also to create an effective network within the community. The LBRA can only succeed when our members succeed, and we are thankful to all involved for their continued support.
What is the LBRA?
The mission of the Lawndale Business Renaissance Association (LBRA) is to revitalize businesses, both industrial and commercial, in the Lawndale and Little Village communities, bordered by Austin and Western avenues and the Eisenhower (I-290) and Stevenson (I-55) expressways. The LBRA works to attract, retain and grow businesses in the area through the strategic deployment of city, county, state and federal programs and incentives.
Do you own or operate a business in the North Lawndale area? Interested in joining us in efforts to revitalize our neighborhood? Learn how to become a member by contacting Lenrow Felton at (312) 285-8268 or lfelton@lawndalebusiness.org.
[button_large color="dark" url="/contact-us/"]Learn More About How Our Services Can Help Your Business Grow[/button_large]