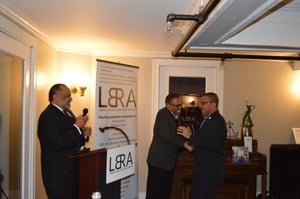 Businesses in the Western/Ogden Corridor Can Recoup up to $150,000 with an SBIF Grant
The Small Business Improvement Fund, or SBIF, is a City of Chicago grant program available to commercial and industrial businesses. The initiative is a vital part of Mayor Rahm Emanuel's commitment to supporting Chicago's small businesses. SBIF grants are intended to help small business owners renovate, expand or start-up businesses along commercial and industrial corridors in Chicago.
Small business owners and property owners that lease to businesses in the Western/Ogden SBIF district can receive reimbursement grants of up to $150,000 for industrial projects to cover the cost of eligible remodeling work.
A few examples of how an SBIF could help you:
Spend $300,000 or more and apply for reimbursement of up to $150,000
Spend $150,000 and apply for reimbursement of up to $75,000
Apply For an SBIF Grant By April 30
The SBIF Application Period for the Western/Ogden TIF will be open until April 30, 2019 at 5 p.m.
Questions? Learn how to apply for an SBIF grant by contacting us.
What is the LBRA?
The mission of the Lawndale Business Renaissance Association (LBRA) is to revitalize businesses, both industrial and commercial, in the Lawndale and Little Village communities, bordered by Austin and Western avenues and the Eisenhower (I-290) and Stevenson (I-55) expressways. The LBRA works to attract, retain and grow businesses in the area through the strategic deployment of city, county, state and federal programs and incentives.
Do you own or operate a business in the North Lawndale area? Interested in joining us in efforts to revitalize our neighborhood? Learn how to become a member by contacting Lenrow Felton at (312) 285-8268 or lfelton@lawndalebusiness.org.
[button_large color="dark" url="/contact-us/"]Learn More About How Our Services Can Help Your Business Grow[/button_large]